VH-KKZ Callair A9A (c/n 1218)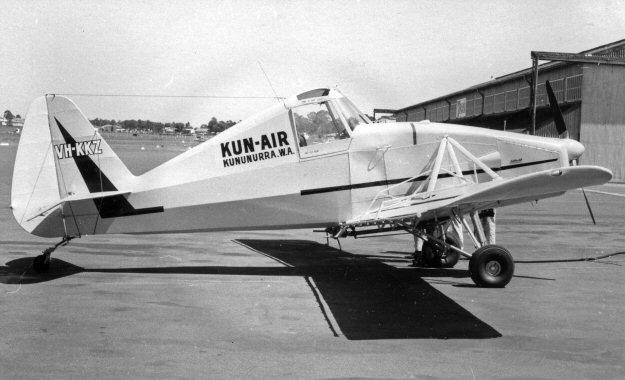 This shot, by Ian McDonnell, taken at Bankstown in December 1965 is rare inasmuch as VH-KKZ
was the shortest-lived of all the 25 Callairs imported into Australia by the distributor, Aerial Agricul-
ture Pty Ltd.. It was registered to Kun-Air Krop Kontrol of Kunumurra, WA on 23 December 1965
and destroyed in a crash near that Western Australian locale on 2 January 1966. While engaged in
spraying work, engine power was lost during a low turn and the machine dived into the ground and was
destroyed by the resultant fire. Pilot C. Wolfe was not injured.