VH-KJC SOCATA GY-80 Horizon 160D (c/n 182)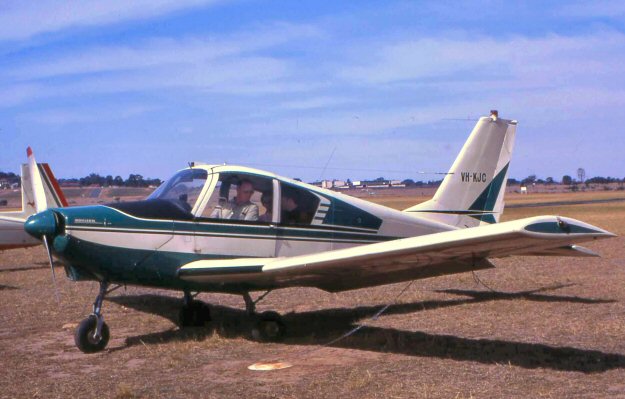 This neat little machine was designed by Yves Gardan and built under licence for Sud Aviation
by the Societe de Construction d'Avions de Tourisme et d'Affaires (SOCATA) at Nantes. 267
Horizons and 55 of the similar model ST-10 Diplomates were built between 1963 and 1974.
Half a dozen GY-80s found their way to Australia. VH-KJC seen in this shot by John Wheatley
is still current and is based at Caboolture, Qld.