VH-KIM Cessna 175 (c/n 56095)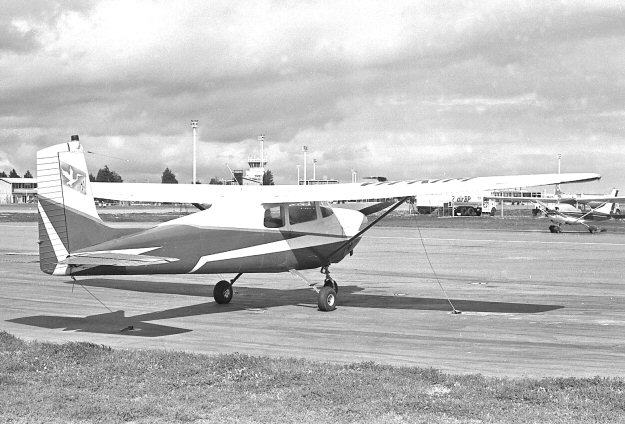 This early 1959 model 175 (they were not named Skylark until the 175A was introduced)
was not registered in Australia until November 1964. It was formerly N6595E, The above
shot, at Adelaide Airport in August 1973, is from the Geoff Goodall collection and I can see
why this angle was chosen, since the machine appears to carry no rego on either the fin or the
fuselage. I wonder what DCA had to say about that? The original owner was Carol, Dickey
of Kununurra, WA although by the time this photo was taken the aircraft was flying with the
Meningie Aero Club. VH-KIM was written off in a crash on 'Bililuna' Station, WA on 22
June 1990.