VH-KIH Cessna 180A (c/n 50024)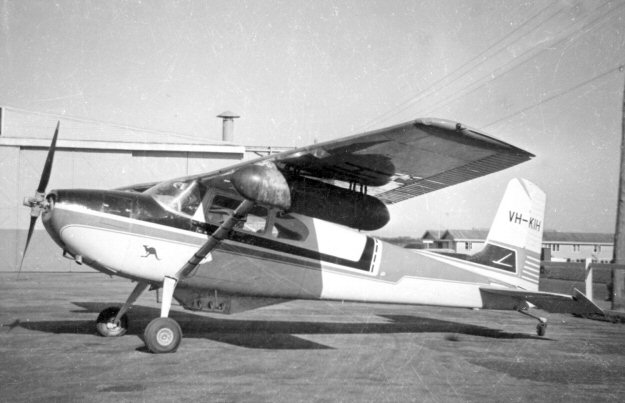 This 180A has 'storepedos' under the wings, although still retains some cropdusting configuration.
This photo is from the Bob Neate collection and was taken at Moorabbin, circa 1961. The air-
craft was originally imported (used) in January 1958 as VH-KIM, and re-registered -KIH in April
1959 when with Hazair Agricultural Services, at Orange, NSW. In December 1961 it was sold
to Air Culture of Perth. Less than two months later (on 8 February 1962) it crashed on take-off
from an ag strip at Jeramungup, WA and was written off.