VH-KIG Cessna 210H Centurion (c/n 21058963)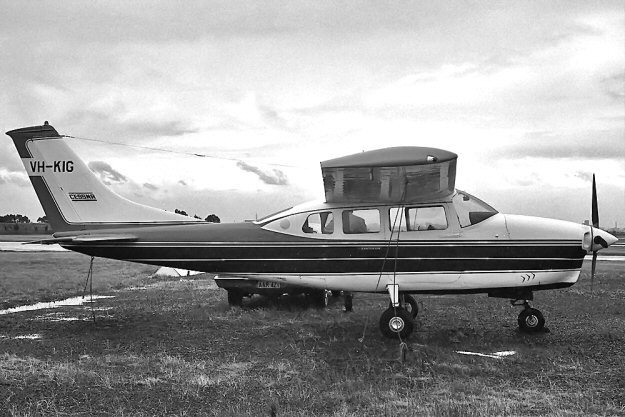 First registered in March of 1968, this Centurion was seen at Moorabbin by Danny Tanner
(above) five years on in March 1973. Just over a year later, on 18 June 1974, VH-KIG
flew into the south-western side of Mount Dom Dom, Victoria about 100 feet below the
summit. Sadly, the four occupants were killed. The aircraft was on a flight from Archer-
field to Moorabbin (via Mudgee) when the pilot was attempting to maintain visual flight
below cloud base and just ran out of clearance.