VH-KID Piper PA-28-180 Cherokee D (c/n 28-5011)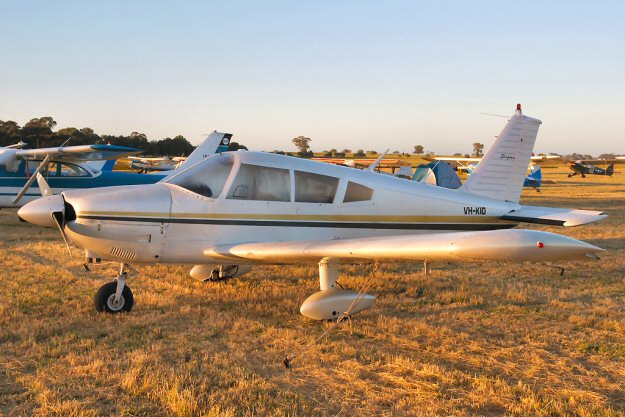 This Cherokee was first registered in July 1970 and, as such, just creeps in under the "must be
registered before 12/31/70" cut-off I arbitrarily imposed for this collection. -KID is currently
registered to a private owner in Warragul, Victoria. Phil Vabre's shot (above) was taken at
an air show at Kyabram in October 2010.