VH-KHP Victor Airtourer 115 (c/n 113)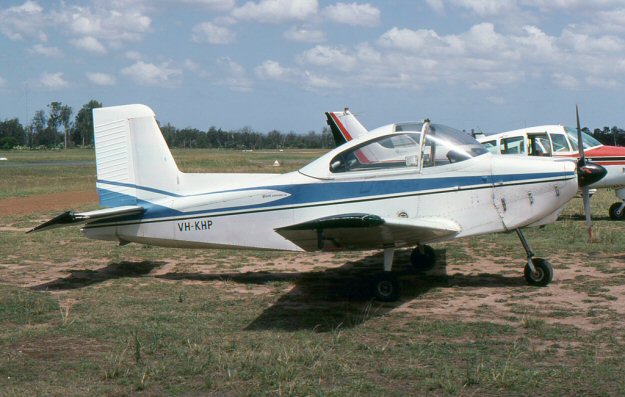 VH-KHP had been intended for export as ZK-CLD, but this did not happen and it was
registered VH-MTJ in May 1965 . In November the following year it was reregistered
VH-KHP for the Hoxton Park Flying School . It was operated by the school for at least
10 years , David Carter's picture above shows it at Hoxton Park in 1976 . In the 1990s
–KHP suffered two accidents The first, on January 13, 1990, was a forced landing in
a rough paddock at Maitland. The next accident was at Torquay, Victoria, on 3 Jan,
1993, when it landed heavily and ended up on its back . Again it was repaired and in
October 2016 was based at Bega, its owner active with the Airtourer Association.