VH-KHH Cessna 172G Skyhawk (c/n 17254116)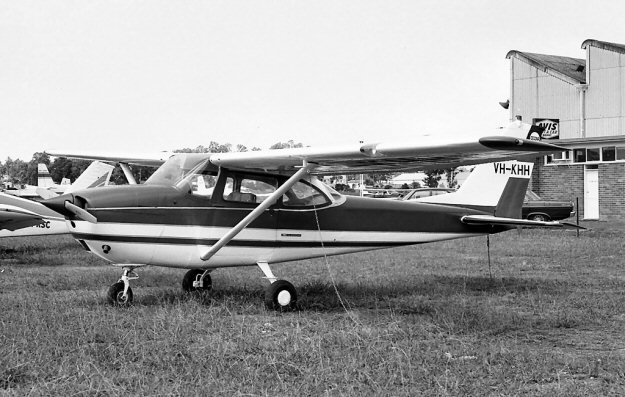 Initially registered as VH-RKS in May 1966, this Skyhawk was sold to the Royal Newcastle
Aero Club on June 1966 as VH-RNH. Its service with the club was short and it was reregis-
tered VH-KHH is February 1968. Curiously, the aero club did not take up the vacated
registration . David Carter's photo above, taken at Bankstown in 1970, shows -KHH
among the Rex Aviation trade-ins. In 1976, the aircraft was with Largent Aviation, of
Kingston SE in South Australia. It was struck off the register in November 1977 as
damaged but it is not known how it suffered the damage or where.