VH-KFL Cessna 337B Super Skymaster (c/n 3370749)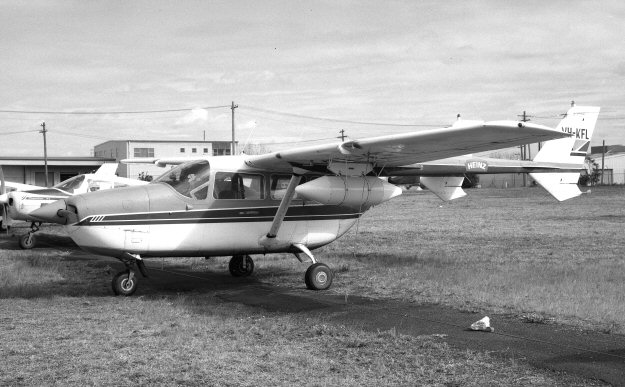 This 337 had originally been imported in November 1967 for Kraft Foods Ltd, of Eden NSW.
In June 1974 its owner of note was changed to the H.J. Heinz Company Australia Ltd, also of
Eden, in whose custody it is seen above in this shot by Greg Banfield, taken at Mascot in Sept
1974. The corporate name appears on the boom, but what is that strange tank under the wing?
Used to transport ketchup, maybe? John Wheatley's shot (below) was taken a couple of years
earlier than the above. Today -KFL is privately owned, and still is in the Sydney area.