VH-KFD Beech C18S (c/n 8468)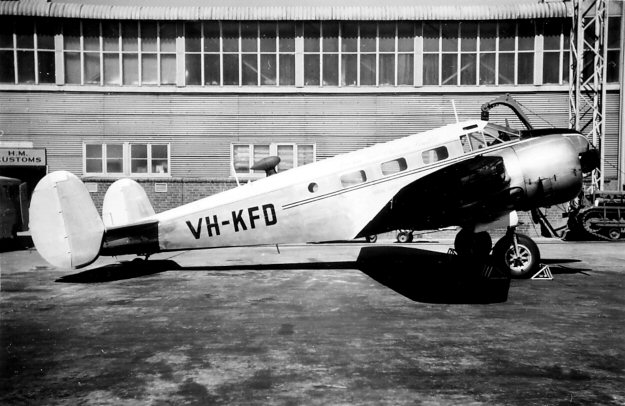 This Beechcraft was actually bult as C-45F-BH 44-87209 (designation later changed to UC-45)
civil versions of which are usually referred to as the C18S. Following its short military career it was
civilianzied in the Phillipines as PI-C80. It then crossed the South China Sea toHong Kong and was
registered VR-HED. It was imported into the UK as G-ALJJ and finally sold to the Brown and
Dureau Corporation of Melbourne in 1956. It is seen here at Essendon shortly after its arrival.
VH-KFD was later acquired by Connellan Airways in the Northern Territory who re-registered
it into their series as VH-CLF.