VH-KFA (3) Cessna 172G Skyhawk (c/n 17253842)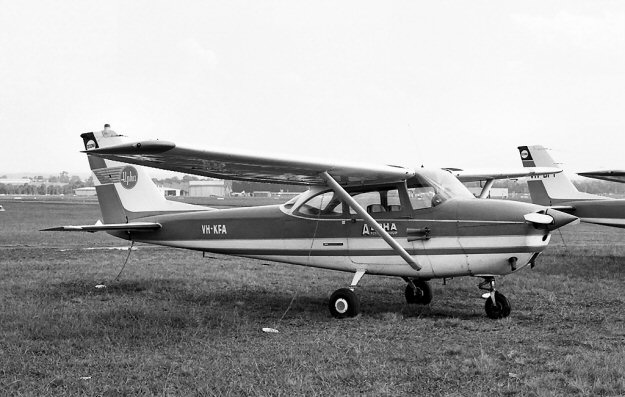 For its first year on the Australian register, from May 1966 to May '67, this Skyhawk was
VH-RPS. It was then acquired by Bankstown's Kingsford Smith Flying Services and
registered in the preferred block, replacing a Piper PA22-108 Colt that had become VH-WKA.
It would appear that KSFS was not happy with the Cessna and when David Carter photographed
it in 1970 it was with Alpha Aviation, also of Bankstown. KSFS was at the time still operating
several Colts . The 1976 register showed the owner as Max Honeysett, who operated Lithgow
Air Taxis from a tiny airstrip on top of the escarpment behind the Blue Mountains town In 2004
it was reported to be with the Mudgee Aero Club and in 2016 was privately owned, based at
Orange, NSW. .