VH-KEV Auster J/5G Cirrus Autocar (c/n 3160)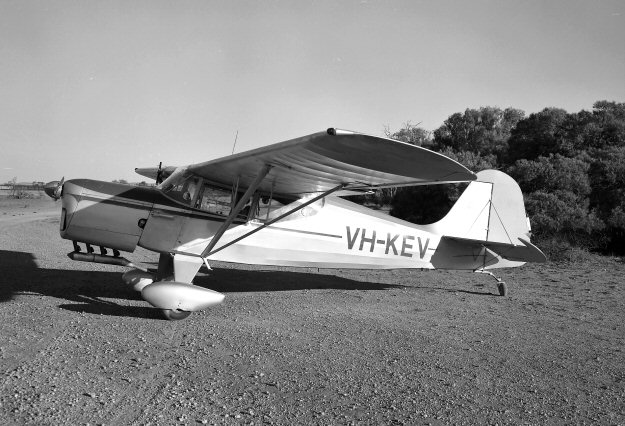 This was the former VH-API which was built as a J/5G Cirrus Autocar. It was originally owned by
Guinea Airways who, in addition to flying airline schedules also had a charter and airwork contracts
division. This Auster appears to have been used by them for dropping poison bait for dingo erad-
ication. VH-API was sold in 1957 to Allan Venning of Kimba, SA and re-registered VH-KEV.
Geoff Goodall's shot above shows it looking absolutely regal at Kiawera Station, up near Broken
Hill in June 1967. After several different owners it suffered a prop separation in flight 3 nm west of
Nowra, NSW in August of 1974. It fortunately was able to land at Nowra, but was withdrawn from
use at the owner's request. In 1983 it was under a long term restoration by Don Adamson of Mount
Duneed, Victoria and finally restored to the register in June of 1995 as a J/5B (the engine shown on
CASA records is a General Motors Holden-built Gipsy Major 1C). Mr.Adamson still owns the
aircraft.