VH-KCN Auster J/5G Cirrus Autocar (c/n 3264)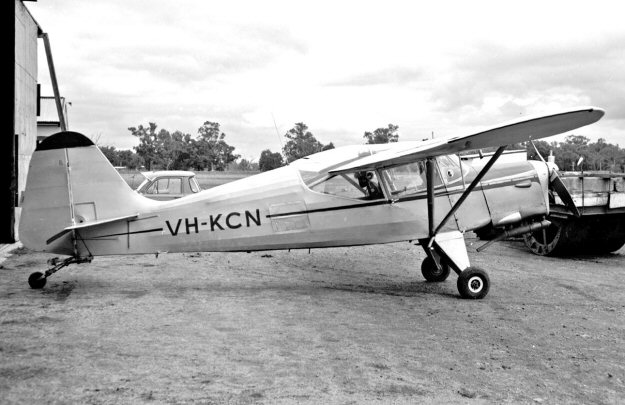 Two Geoff Goodall collection photos of -KCN. Above, at Forbes, NSW in July 1967, and the
blurry Darryl Connell image below earlier at Rutherford (West Maitland), NSW in November
1962. As can be seen it initially had spats, taken off by its new owner later. Actually, I think it
looked quite nice with them, although they tended to gather up mud when used on any locale
other than those with hard surfaced runways. Originally registered in April 1957, -KCN crashed
on take-off from Narrandera on 22 July 1967. The pilot and three passengers were killed.