VH-KCD Auster J/5G Cirrus Autocar (c/n 3189)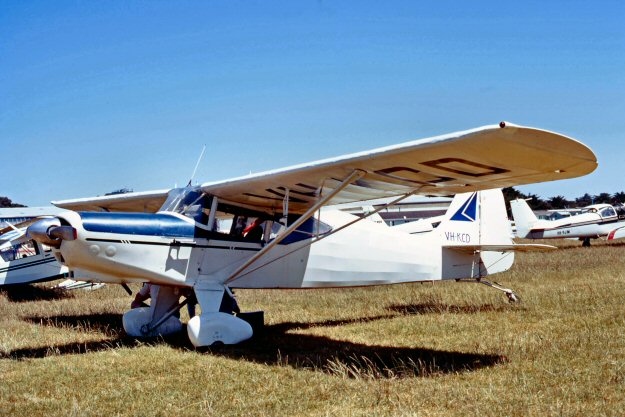 This J-5G Cirrus Autocar was modified by KSAS into the one and only Kingsford Smith Bushmaster.
I can see why they only did one....looks positively ugly. In addition to the fitting of a Lycoming O-360-
A1A the profile looks lower to me and this, coupled with the spats and that spindly tail wheel definitely
alters the typical Autocar "look": The above photo was taken by Greg Banfield at Point Cook, Victoria
in December 1973 whilst that below is a Mike Vincent shot taken somewhat earlier in January 1970 at
Deniliquin, NSW, VH- KCD was written off when it overturned after a forced landing near Echuca,
Victoria in January 1974.