VH-KBP Auster J/5B Autocar (c/n 2938)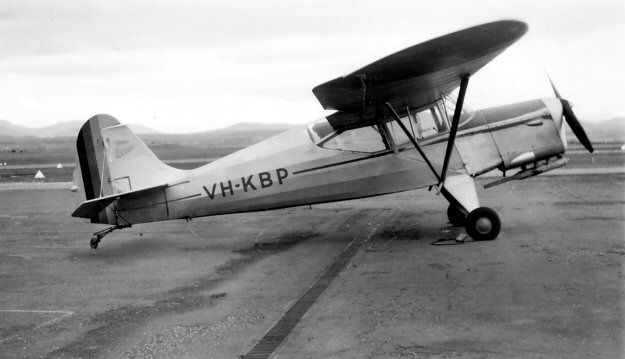 VH-KBP was the pride of the Tasmanian Aero Club fleet in 1952/53. It was too rich for my
pocketbook at the time. I think it was hired out for something like 18 quid an hour. (Long before
decimalization, this was). I could sometimes scrape up the 12 pounds ten shillings for the Arrow
-KBR, but I never did get to fly the Autocar. My shot (above) shows it at Western Junction,
Launceston in May of 1953, while below is a photo by Greg Banfield at Bankstown on 29 March
1964 taken when it was a participant in the 1964 Ansett Air Race. (Although it won Sectional prizes
for the First and Second sectors of the Race it was ineligible for further prizes when it forced landed
inside the Melbounre Central Zone). Finally, at the foot of the page is a Mike Vincent photo (via
Geoff Goodall) taken at West Maitland, NSW in April 1977.