VH-KBI Auster J/1B Aiglet (c/n 2684)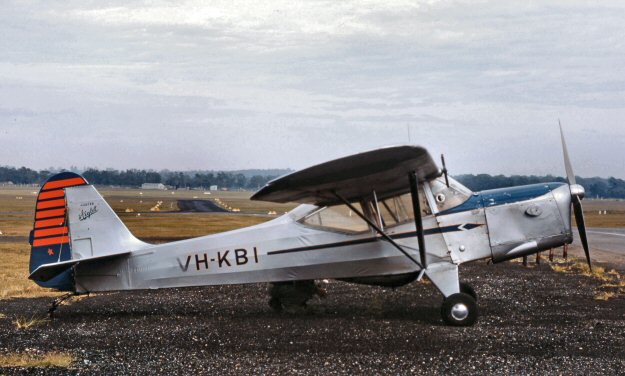 Here's an Auster sitting in the burnt grass (what was that all about?) at Bankstown in April 1968.
Photo by Greg Banfield. Below is a more contemporary shot of it from Phil Vabre and was
taken at the Avalon Air Show in March 2005. VH-KBI has been on the register since 1951.