VH-KBD Auster J/5 Adventurer (c/n 2896)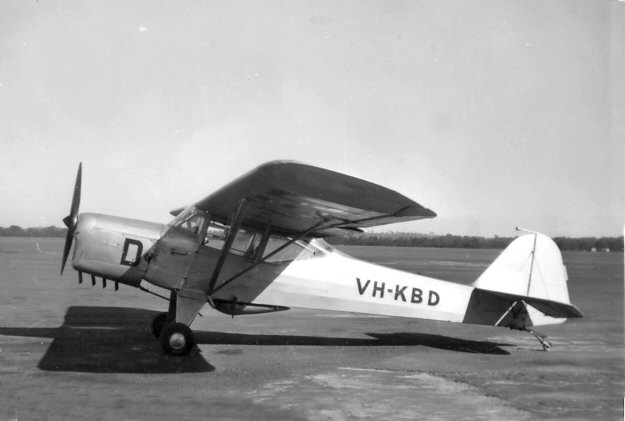 This aircraft was owned by the Royal Aero Club of NSW when this shot was taken in 1955.
By that time the club had decided not to paint new aircraft joining the fleet in the old dark
(almost navy) blue with almost indecipherable black registration livery, but to go with a plain
silver wings and fuselage with blue registration motiff. The "last letter" 'D' was in black, as I
recall. VH-KBD has a couple of prangs. The first occured whilst with the club when it
struck a tree and dived into the ground at River Wood Gold Course (near bankstown) on
15 Jan 1956. It was repaired following this accident and registered to Air training Pty Ltd
and then to a private owner, Mr. C..J. Wynne. It crashed at Yarram Victoria on 27 Jan
1959 whilst on a fish spotting sortie.