VH-KAY (2) Cessna 182G Skylane (c/n 18255174)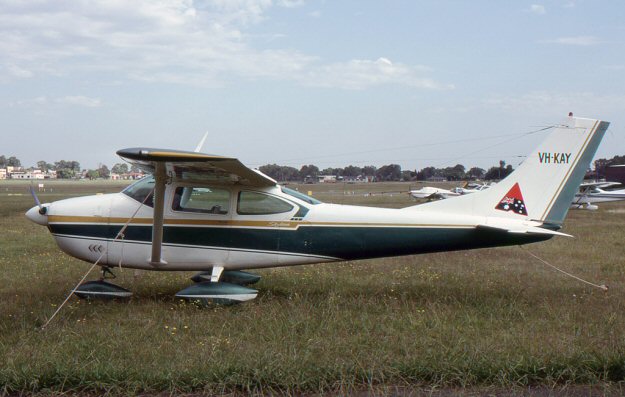 Allocated N3774U at the Cessna factory, VH-KAY was crated and shipped to Australia, entering
the register in March 1964. The significance of the personalised registration is not known. Bu 1975
the owner was grazier Frank Clarke, of Broken Hill, who had previously owned Cessna 172B
VH-RHP. The color photo above is by David Carter and was at Bankstown in January 1984.
In September 2016 –KAY was based at Darwin and used as a skydivers' jump ship by Top End
Tandems.