VH-KAX Auster J/5B Autocar (c/n 2922)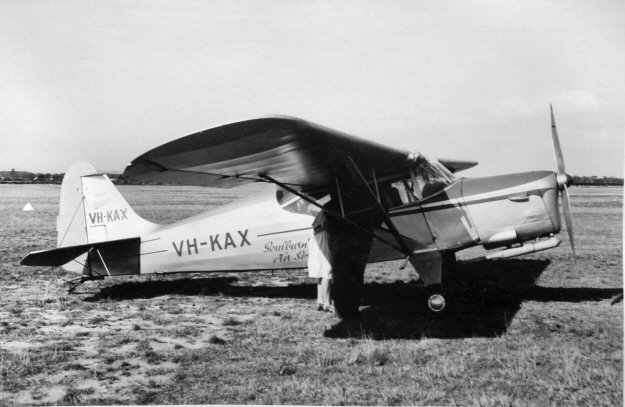 A rare shot via Kevin OReilly (from the Pratt collection) showing one of Goulburn Valley Air Services';
modest fleet, in the early 1950s. By the time this company had been renamed Southern Airlines, this
Auster had been re-registered VH-GVC. Presumably when this shot was taken the "in vogue" theme
of the day was to re-position the rego to the tail...except that the fuselage rendition had yet to be painted
over!