VH-KAW Auster J/1B Aiglet (c/n 2671)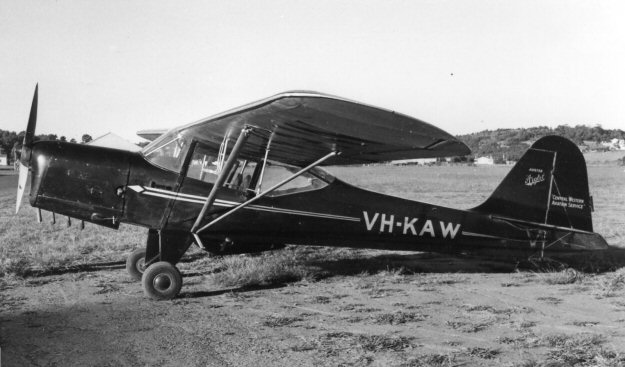 This Aiglet was imported in 1951 through, naturally KSAS. It was re-registered VH-WFA in
1957 and VH-WWG in 1963. It is still on the register at -WWG. The above photograph is
from the Ian W. O'Neill collection although the provenance of the image is not known. It depicts
the machine in the service of Central Western Aviation Services of Nyngan NSW, the last owners
before it became VH-WFA. My own shot below is a pretty poor effort, taken late in the day at
Bankstown, NSW, with the sun reflecting on the tail surfaces Following the re-registration of this
aircraft in 1957, another machine carried the registration VH-KAW. This was an Austra J/1N
Alpha. Since I did not frequent Bankstown at that time, I do not have a photograph of it.