VH-KAM (1) Auster J/2 Arrow (c/n 2379)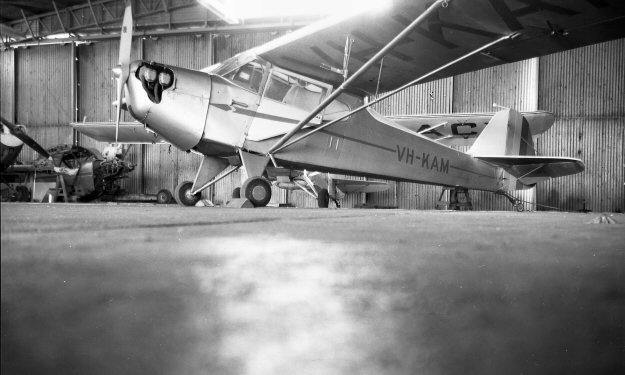 This Arrow was acquired by the Tasmanian Aero Club to replace VH-KBR which had pranged in
September 1954. It joined the club after I had left and hence the only shot I have of it is this one
taken by Geoff Goodall in the hangar in 1962 when he was in high school, on a field trip to Tassie.
Considering he had to balance his old Agfa camera on a wooden trestle and give it a 20 second
exposure, he didn't do too badly! C/n 2379 was originally destined to become OO-ABW in
Belgium in 1948, but was shipped instead to Kingsford Smith in Sydney where it became VH-KAM.
It came to grief in an accident on 19 November 1966 when it crashed into the surf at at Fraser Island,
Queensland.