VH-KAF (3) Piper PA-30 Twin Comanche (c/n 30-337)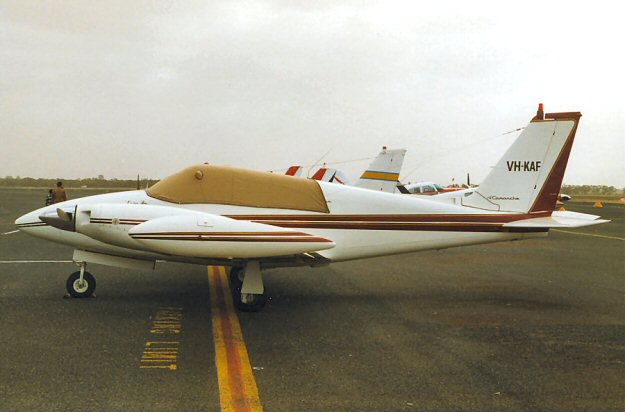 I am not enamored of photos of aircraft with canopy covers, but in the spirit of "better than nothing"
here's the third VH-KAF as it was when seen by Martyn Covey at a PA-30 Fly-In at Mildura in
April 1996. First registered in May 1964, this 45 year old machine is still current and registered to
an owner in the Melbourne area. The first VH-KAF was an Auster Arrow, formerly OO-AXG.
Photo, anyone?