VH-INW Douglas DC-6 'Kurana' (c/n 43058)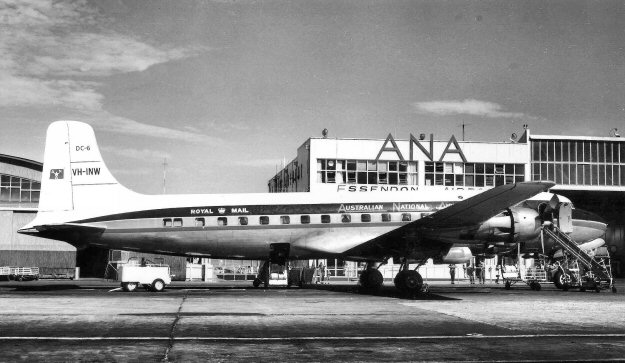 VH-INW was the second of the ex-National Airlines machines purchased in 1953. This one
was previously N90894. The nice air to air shot below (# 2) is from is the Civil Aviation Hist-
orical Society's Dr. K.N.E. Bradfield collection. Image # 3 is from the Jeff Atkinson collection
(via Geoff Goodall) showing -INW at Essendon, circa late 1958, with the airline titling painted
out, probably awaiting repainting as Ansett-ANA. Finally, the photo at the foot of the page (# 4)
from the Greg Banfield collection was taken at Mascot shortly before it was retired from Ansett-
ANA service. Like sister ship VH-INV, it was sold off to Transit Equipment Corp in 1960, a
broker who sold it to Nicaragua's national carrier LANICA as AN-AMI. There it was converted
(becoming a DC-6F). It was finally broken up in Miami (where it began its working life) whilst
registered YS-03C to Aerolineas El Salvador


2.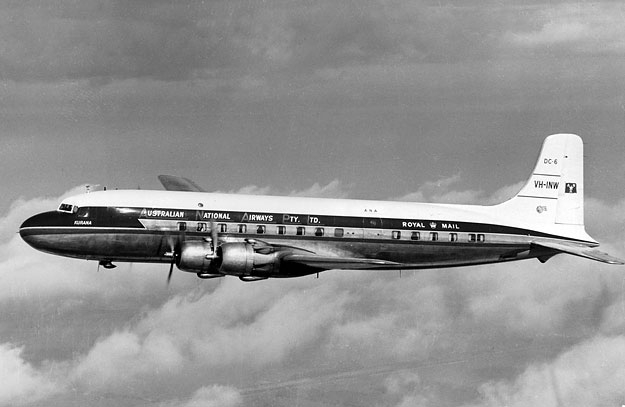 3.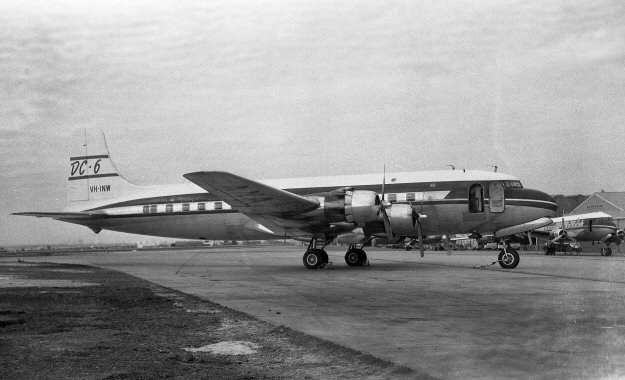 4

.