VH-INS (2) Piper PA-28R Cherokee Arrow 180 (c/n 28R-30452)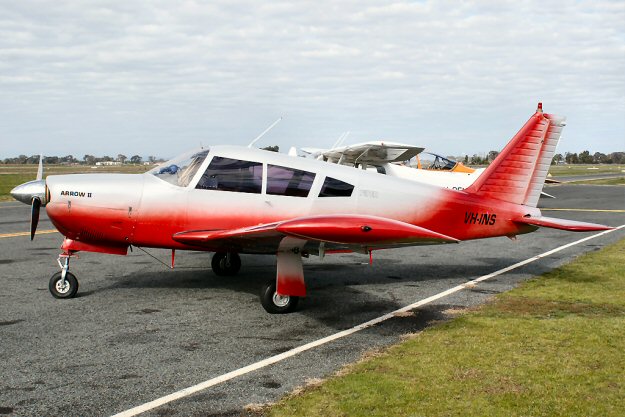 Phil Vabre, in his accompanying note on this photo indicated he thought it was "an interesting
colour scheme". I had other adjectives to describe it but these are probably best left unsaid........
Shepparton, Victoria, July 2008. Incidentally, my own notes on the Cherokee range would
indicate that if, in fact, this is a 180, it is an "Arrow" rather than an 'Arrow II" as titled on the
cowl. Could a Piper expert please elucidate?