VH-INM (2) Bell 47J-2A Ranger (c/n 1853)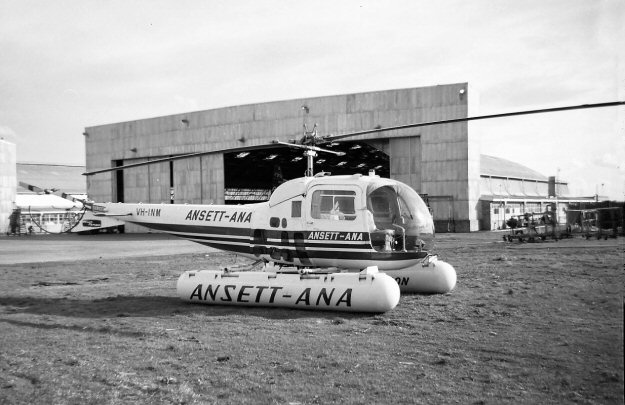 When you shoot photos of helicopters should you bother to get all of the rotor in? And the answer
is "No", not necessarily. I quite often chop them off (excuse the word connotation) in order to get
closer to the subject. Geoff Goodall did so above, at Essendon in May of 1962, with no diminution
whatever of the quality of this excellent image, as did Peter Hough when he took the photo below at
Yarra Heliport on Melbourne Cup day in November, 1963. VH-INM was later chartered to the
Hydro Electricity Commission of Tasmania for survey work use. It was damaged beyond repair
following a forced landing upon taking off from the Needles Camp near Maydena, Tasmania (about
75 km west of Hobart) in February of 1964. Evidently the rotor clutch slipped. The pilot and two
passengers were unhurt.