VH-INL Douglas DC-4-1009 (c/n 43071)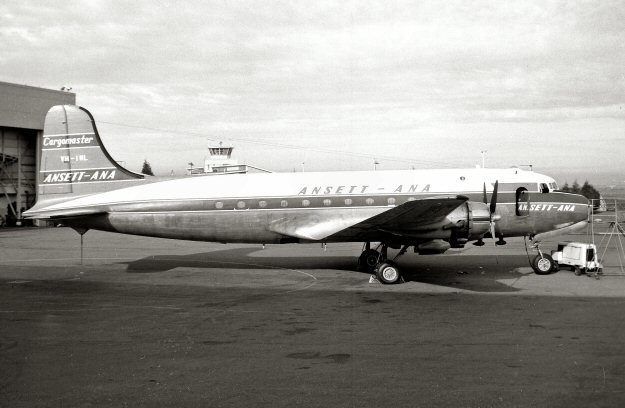 This DC-4 was a 'late comer' to the Ansett-ANA fleet (at least as far as DC-4s were concerned),
since it was not acquired by the until July of 1964. .It went into service as a freighter in September
of that year. Originally a new DC-4-1009 delivered to National Airlines in 1946 as NC37684 it
was purchased from Japan Air Lines (already in cargo configuration) and was previously JA6007.
When sold by Ansett-ANA in 1973 it was re-registered in the US as N32AC and, following some
legal issues, was eventually leased to South East Air Transport. It then went to Air Cambodge
and was abandoned at Phnom Penh in April 1975. It was apparently destroyed on the ground by
Khmer Rouge forces sometime after that. George Canciani's shot below was taken at Tullarmarine
in 1973 just prior to its departure from Australia.