VH-INL Bristol 170 Freighter 'Mannana' (c/n 12761)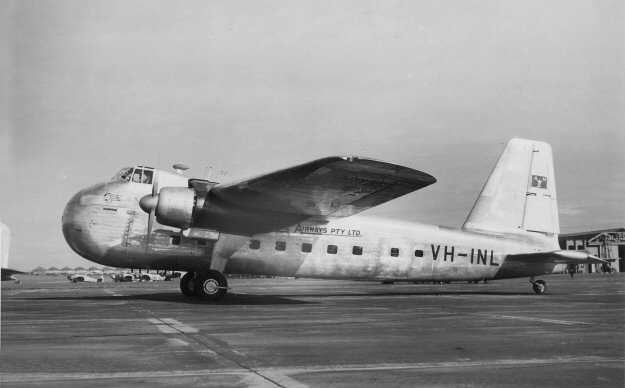 The photo above was acquired from Bristols in 1949 and shows the last of the original three
Freighters at Filton just prior to its departure for Australia. Note gaggle of surplus Beaufighters
in background. This aircraft was previously G-AICR and was not new, having served for a
couple of years in Ecuador as HC-SBM, before rotating back to the plant for refurbishment.. It
served ANA until 1958 when it was retired and scrapped at Essendon. Bob McCutcheon saw
it (below) in 1958 just before it was dismantled.