VH-INK Bristol 170 Freighter 'Kiopana' (c/n 12735)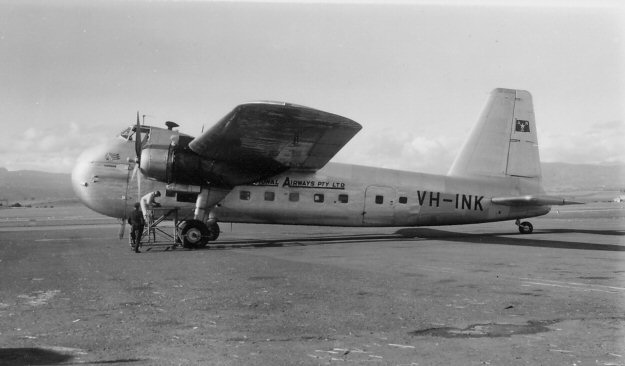 The second of ANA's Bristol 170s was ex G-AHJC and arrived in Australia in September
1949. My shot was at Western Junction Airport, Launceston, Tasmania in 1952. -INK
was retired some ten years later. The Bristol Freighters were used in the early 1950s
on the Air Beef Pty Ltd scheme, a company formed, along with MacRobertson Miller
Aviation for the transportation of chilled beef from the outlying stations (ranches) of Western
Australia to the marketplace. Loading them was far simpler than it had been with the earlier
DC-3s.