VH-INI Douglas DC-3CG202A 'Pengana' (c/n 12252)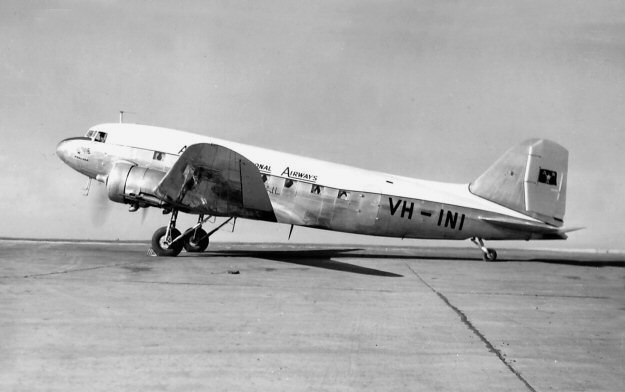 This was the former VH-INA. The reason for the re-registering of this aircraft, in 1957, to
VH-INI is not entirely clear. My evocative shot shows it taxiing out at Essendon one bright
summer's day with a full load for Hobart, Tasmania. With the take-over by Ansett it went
first to the Ansett-ANA fleet and later did a stint with Butler Airlines, having been converted
by Ansett Transport Industries to 'Viewmaster' configuration, as the shot by Richard Maclean
(below) shows. It was then transferred to Airlines of NSW and on 12 Dec 1960 it departed
Sydney for a pilot training flight. It never returned. Bits and pieces were found floating in the
Tasman Sea off Sydney Heads. The cause of the accident has never been determined.