VH-INC Douglas DC-3CG202A ''Pathana' (c/n 12045)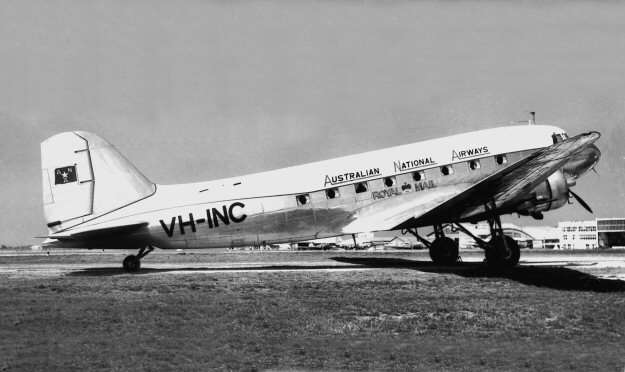 VH-INC was an ex C-47A-1-DK which went to the RAAF as A65-28 with the wartime
call sign VHCIU. It was civialized in 1947 and remained with ANA and the Ansett-ANA
family (it finished its career with Airlines of NSW) until it was broken up at Essendon in 1969.
My shot above at Essendon in 1955, and that from the CAHS collectioin immediately below,
shows it in its standard 1950s white top livery. Image # 3 below is a rare one from
Fred Niven showing it in its original all metal guise. At the foot of the page is a nice shot
by Greg Banfield taken at Mascot in 1963 showing -INC in full Airlines of N.S.W. livery.