VH-ILZ Beech E55 Baron (c/n TE-804)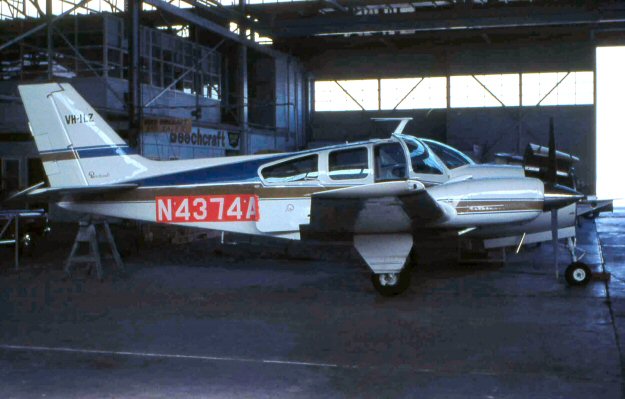 Here's a brand new Baron at Bankstown in 1970 still carrying its US ferry rego in addition to the
recently painted on Australian identity. Photo by John Wheatley. After several owners as -ILZ
it was re-registered VH-XSM in 1988. Today (2014) it is corporate owned and based in Darwin,
NT.