VH-ILT Beech V35B Bonanza (c/n D-9105)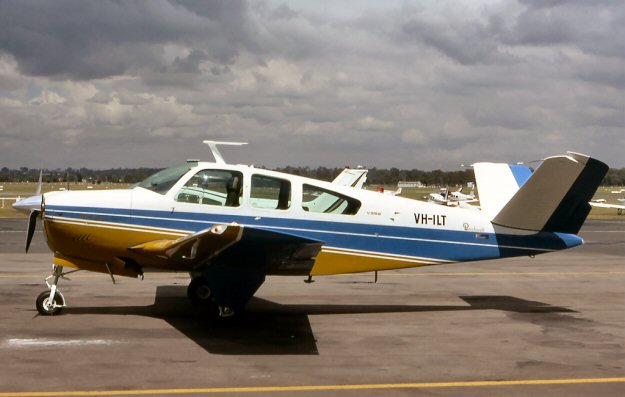 Ferried across the Pacific as N4087A, VH-ILT was registered to Beech agent Hawker de Havilland
in April 1970. David Carter's picture shows it looking sparkling at Bankstown on 21 November
the same year . The aircraft was still registered in August 2016 to an owner on the Gold Coast.
Recent images of it show it in the same blue and tan colour scheme as in David's picture. However,
it has been fitted with tip tanks, a feature more commonly associated with earlier model Bonanzas.
Laurie Gillham took a shot of it (below) after having visited the Birdsville Races in it in 2017.