VH-ILS Beech 95-D55 Baron (c/n TE-751)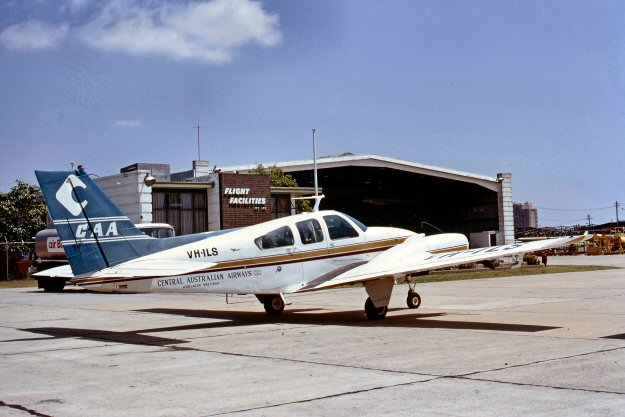 This Baron, formerly N1082A, was first registered in Australia in October 1969. Although both
of Greg Banfield's shots were taken in the Sydney area (above at Mascot in November 1974, and
below at Bankstown almost exactly a year later) it was working for South Australian outfits in those
years. In the upper image it carries Central Australian Airways, Adelaide titling, while in the lower
one it had been acquired by A.M. Irving, also of Adelaide, and trading as Irving Air Charter. The
Baron was flying well into the new millennium until it suffered an undercarriage failure on on 26 Oct
2007 when it made a belly landing at Port Macquarie, NSW. It appears to be no longer registered.