VH-ILN Beech 95-D55 Baron (c/n TE-737)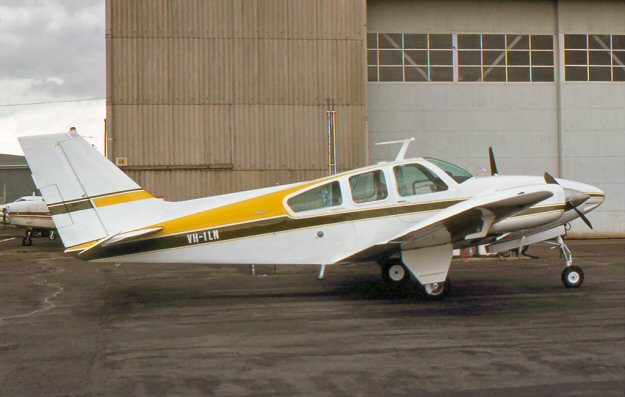 VH-ILN arrived at Hawker de Havilland at Bankstown wearing the ferry registration N1448A.
It was entered on the register, in HdeH's name, in September 1969 and delivered to Central
Australian Airways, which operated scheduled flights out of Adelaide to towns too small to
sustain Airlines of SA Fokker F27 services . The 1976 register gave the owner as William
Charlick Ltd, a major flour miller in Adelaide, which had provided financial backing to Central
Australian Airways. At the end of 1976, Central Australian ceased operations, its routes taken
over by Williams Airlines . –ILN, freshly repainted, was photographed by David Carter (above)
outside Hawker de Havilland's Beechcraft hangar at Bankstown in 1977. The Baron was briefly
off the register in 1983 before being struck off as damaged on August 8, 1995 The nature and
cause of the damage are unknown.