VH-ILK Beech 70 Queen Air (c/n LB-19)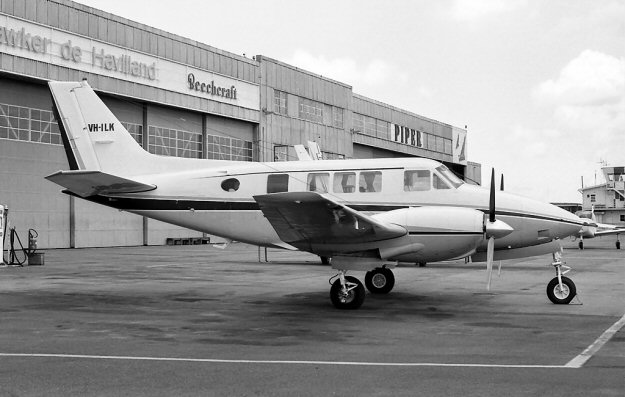 The Queen Air 70 combined the longer wing of the Queen Air 80 with the lower-powered engines
of the Queen Air 65. It could lift more payload than a 65 while retaining the same fuel burn. VH-ILK,
the 19th Queen Air 70 built, was flown to Australia as N3170A and registered to Beech agents
Hawker de Havilland in November 1969. David Carter's photograph above shows it at Bankstown
around that time. It was destroyed at Essendon airport on January 31, 1972 when it was set ablaze
by an arsonist. At the time it was being flown by local charter operator Bizjets.