VH-ILH Beech 36 Bonanza (c/n E-151)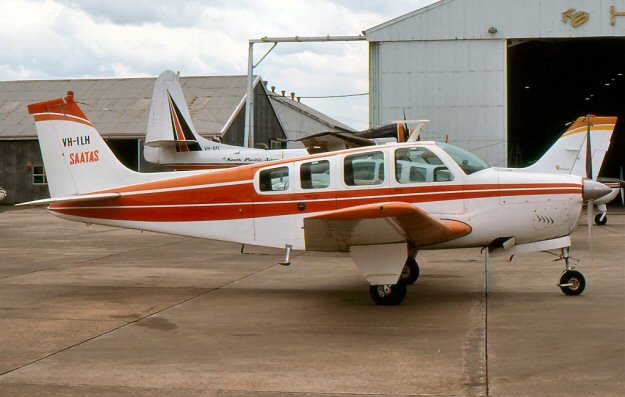 Registered N7991R for its delivery flight to Australia, VH-ILH was registered to Beechcraft
agent Hawker de Havilland in July 1969. In 1976 David Carter photographed it at Banks-
town in South Australian and Territory Air Services (SAATAS) markings, the same year it
was shown on the register as owned by Groote Eylandt Air Charter. The Grumman Mallard
in back is South Pacific Airlines' VH-SPL. In November 0f 1976 -ILH was withdrawn from
use and was not restored until May 1978, possibly as the result of accident damage. It was
still current in October 2016 and registered to Isny Pty Ltd, the owner of North American
T-6 Texan VH-NRO.