VH-IDR DHC-2 Beaver 1 (c/n 1556)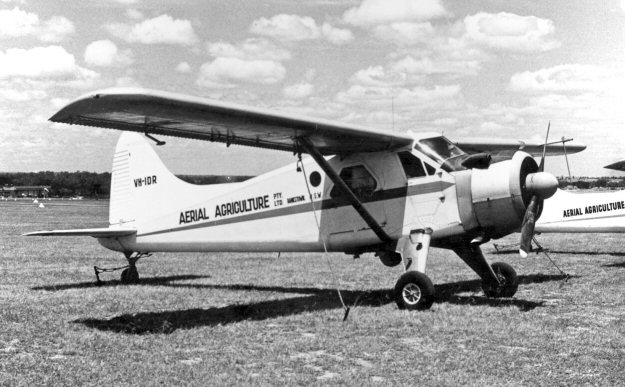 This Dave Eyre photo was taken at Bankstown in January 1966. It was the second aircraft to carry
the rego VH-IDR, the first being c/n 1430 which went to the Australian National Antarctic Research
Expedition having been re-registered as VH-PGL in late 1960. This, the second -IDR, was first
registered in October 1964 to Aerial Agriculture to join their large fleet of Beavers. On 8 March
1968 it was flying low over the sea near Coffs Harbour, NSW when the starboard undercarriage leg
was torn away by a wave, and the aircraft was badly damaged during the emergency landing at Coffs
Harbour. It was not immediately rebuilt, and was stored until it returned to the register 20 years later
as VH-IDR in November 1988 with Agpro Aviation at Canberra. Finally cancelled from the Aust-
ralian Civi Register in Sept 1993 and sold back to Canada as CF-AWB. Many owners and regos
since then. Currently N632HW registered in Wilmington, Delaware.