VH-IDQ DHC-2 Beaver 1 (c/n 1555)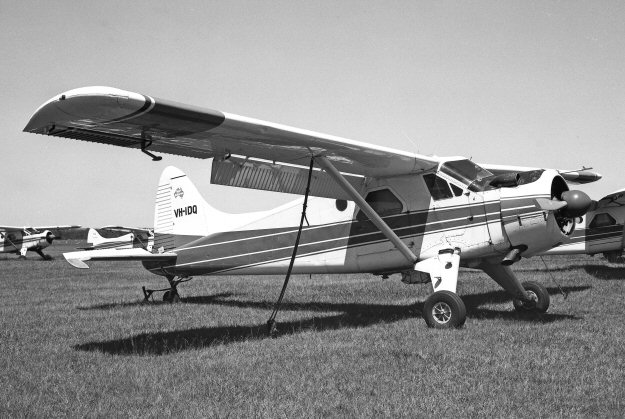 Two nice Beaver shots taken by Greg Banfield. The one above was at Bankstown in January
1976 when the aircraft was still with Aerial Agriculture. This company retired it from active
duty in October 1980 and it was off the register until May 1985, at which time it was owned
by Whanair Pty, Ltd of Tamworth, NSW. Greg's second shot below was taken at that venue
in November 1985. It was later fitted with floats and went to Aquaflight Airways and then to
Cairns Seaplanes. In November 2006 it was accidentally run onto a reef at Green Island and
sank. The wreckage is in store at Wayne McGilvray's hangar at Mareeba. Hopefully one day
it will be rebuilt.