VH-IDM DHC-2 Beaver 1 (c/n 1541)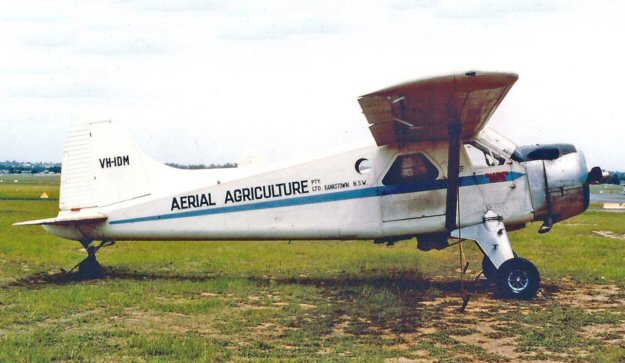 <> Aerial Agriculture Pty Ltd at Bankstown purchased a total of over 70 Beavers over the years. When
they ran out of VH-AA markings, they switched to the VH-ID block, then VH-IM series. VH-IDM
was registered in July 1964, one of a group of brand new Beavers imported in 1964, when the aerial
ag industry was booming. A big slump hit later that decade, and VH-IDM was sold in New Zealand
as ZK-CZL. It returned briefly to Oz in January 1989 before going back to Canada as C-GEDE. As
such it is still flying. The above shot is from the Wally Scott collection.