VH-IDD DHC-2 Beaver 1 (c/n 1532)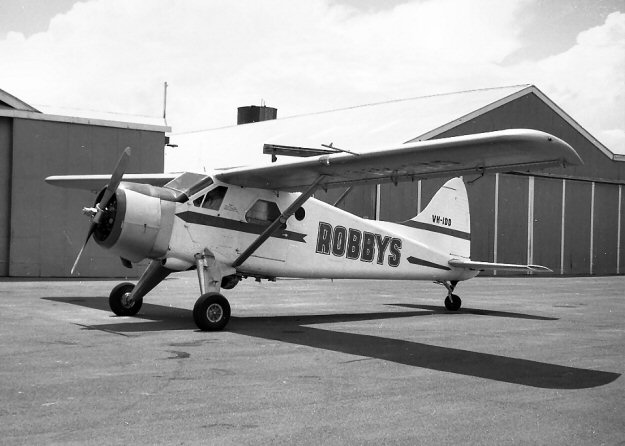 VH-IDD was delivered new to Robby's Aerial Services, through the distributors, Hawker DH
Australia in 1963. Geoff Goodall's shot above was taken at Parafield in May 1964. Robby's
were taken over by Aerial Agriculture soon after and the aircraft passed to the asset register of
that latter company. Greg Banfield saw it at Bankstown (below) in July 1966, while at the foot
of the page is a Peter Keating shot taken back at Parafield in February 1981 with the Beaver in
basic Aerial Agriculture livery but still with Robby's titling. It appears to have been withdrawn
from use somewhere around 1993.