VH-IDA DHC-2 Beaver 1 (c/n 905)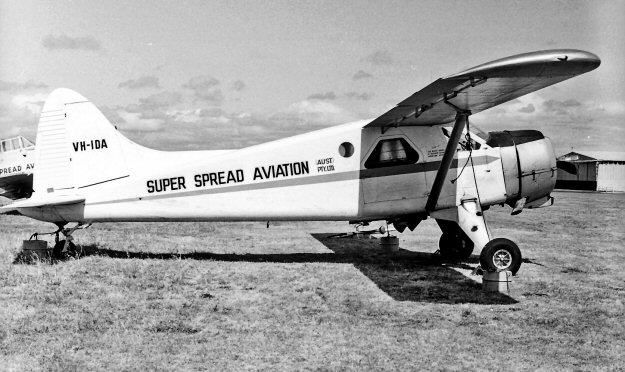 VH-IDA had an exotic past history in the Far East before winding up in Australia. It was delivered
on 10 May 1856 to Aigle Azur in Vietnam (French Indo-China) as F-LAAG. In September 1960
it went to Laos as XW-TAU and then wound up on the French Overseas register as F-OBXV
before going to Australian as VH-IDA where it was first registered on 6 December 1963. It was
acquired by Super Spread in their capacity as a subsidiary of Aerial Agriculture although was never
registered into their VH-SSx series.. Bob Neate's shot above was taken at Moorabbin on New
Year's Day, 1964. It was later painted into the standard Aerial Agriculture livery as seen in the shot
below taken by Greg Banfield at Bankstown in January 1976. VH-IDA crashed near Queanbeyan,
NSW on 26 July 1979 and was written off.