VH-ICW Cessna 175 (c/n 55973)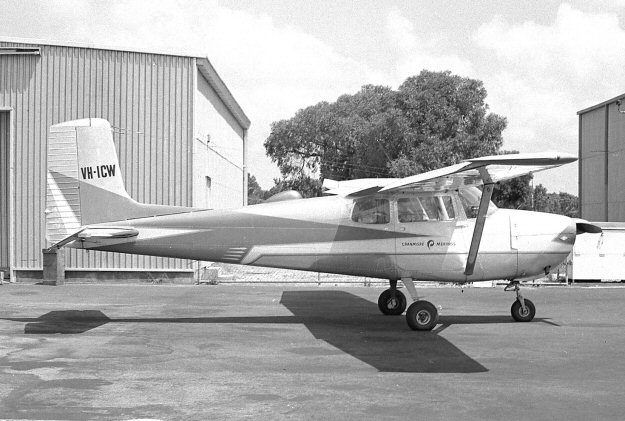 First registered in June 1959 as VH-DDG, this straight tail 175 was still wearing its original factory
finish when the above shot, from the Geoff Goodall collection, was taken at Perth's Jandakot Airport
in January 1970. It had had a series of short-lived re-registrations, becoming VH-EMF in August
1960, then VH-EMB in October 1961 before finally being re-registered yet again as VH-ICW a
scant one month later in November 1961. (Its predecessor VH-DDG, a Fairchild Argus, followed
a similar pattern of re-registrations). Anyway, by the time the above photo was taken it was owned
by Boolardy Pastoral Co.of Walebing, WA and carries the titling 'Cranmore Merinos; on the door,
indicating the breed of sheep run on Boolardy Station. The fifty-plus year old machine soldiers on
and is currently still in WA, albeit now privately owned.