VH-ICG Cessna 172F Skyhawk (c/n 17252814)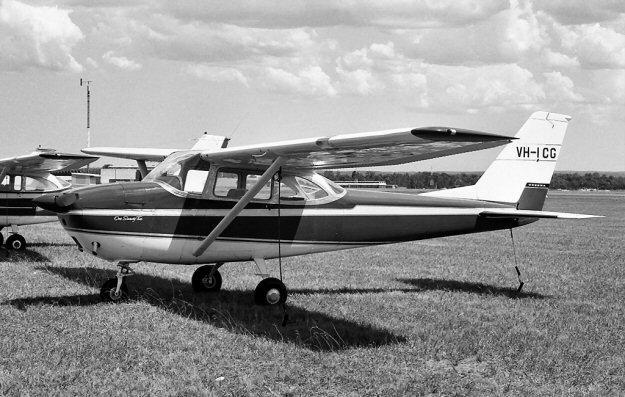 VH-ICG was the fourth registration this 172 carried in quick succession. It came on to the
Australian register as VH-DOG in November 1965 only to be withdrawn from use three
months later When it returned to the register in January 1967 it was as VH-RNG, in the
block used by the Royal Newcastle Aero Club. Four months after that it was reregistered
VH-KHG and finally in November 1967, as -ICG. David Carter photographed it at
Bankstown in 1970 which was also its locale on the 1976 register. –ICG was still current
in October 2016 and based at Northam, Western Australia.