VH-ICA Avro 652A Anson 1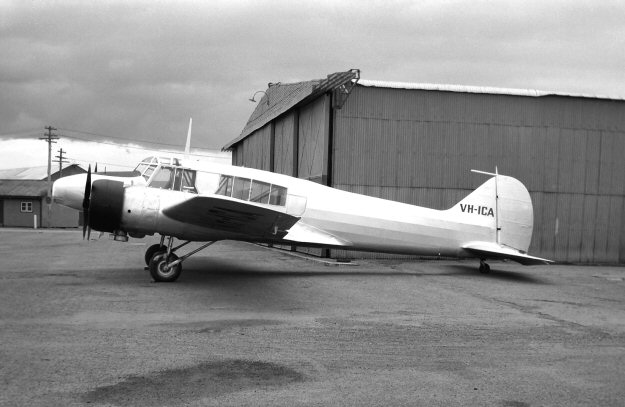 VH-ICA was formerly the RAF Anson AW867, seconded to the RAAF in 1941. When sold
as surplus in September 1952 it went to Inter-Coastal Airlines of East St Kilda, Victoria as VH-ICA.
Brokered by Australian Aircraft Sales in 1955, it was acquired by West Darling Air Service Pty Ltd,
of Bankstown. It was damaged beyond repair when it crashed on take off at Wanaaring, NSW,
on 4 February 1956. Correspondent Margaret Picard tells me her father was the pilot when this
accident occurred and that a tire blew on take off. The aircraft languished for a decade at the site
before being destroyed by floods. This shot above comes from The A.J.Jackson Collection at
Brooklands Museum, and for their great range of historic prints go to
http://www.ajjcollection.co.uk).