VH-IAS Cessna 172D Skyhawk (c/n 17249623)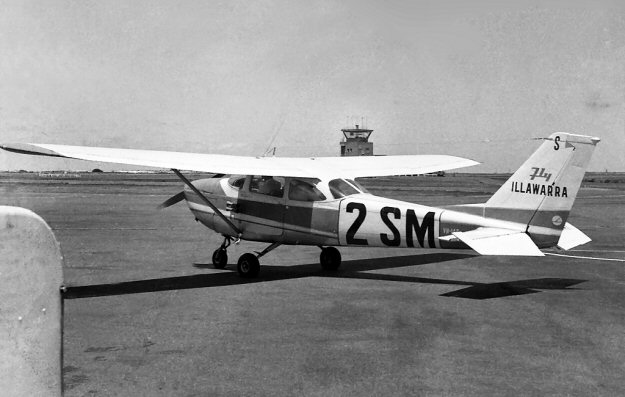 VH-IAS was delivered to Illawarra Aviation at Bankstown in November 1962. David Carter
snapped it at Mascot in 1966 when it was being used by radio station 2SM for shark patrols
along Sydney's beaches. The following season it was replaced by Cessna 172F VH-ARK
(ARK the shark) and –IAS was sold by Illawarra as it standardised on Piper Cherokees . The
172 was off the register from May to December 1980 as withdrawn from use . In June 2006,
CASA revoked the registration over paperwork deficiencies. Unlike most revoked aircraft,
the owner did not quickly resolve the problem and 10 years later it remained revoked.