VH-IAQ Cessna 172D Skyhawk (c/n 17249614)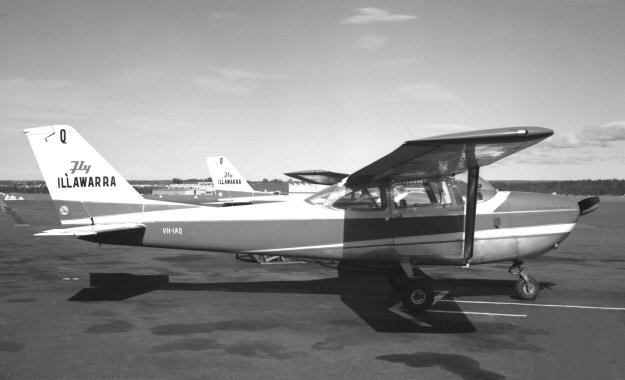 The Illawarra Flying School progressed from the Tiger Moths of 'my day' to a large modern fleet,
in the 1960s and 70s of Piper Cherokees and Cessna 172s. -IAQ was one of the fleet when
photographed by Greg Banfield at Bankstown on 18 August 1963. Today it is privately owned
and based in Cunnamulla, Qld. Ian McDonell saw it at Dalby, Qld in November 2011 (below).