VH-IAP Cessna 172D Skyhawk (c/n 17249610)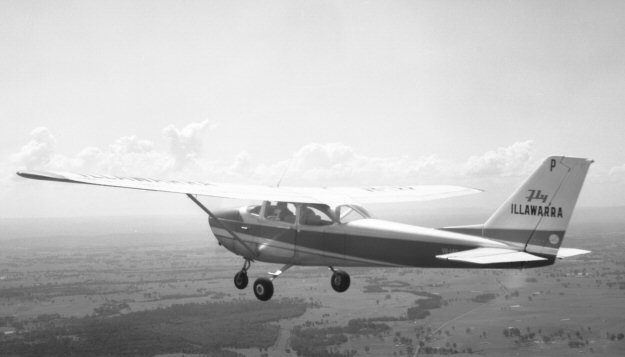 This air-to-air of an Illawarra Flying School Skyhawk is from Greg Banfield, and was taken over
the Sydney training area on 21 December 1963. Although the minuscule rego on the fuselage is
obscured by the tailplane, the individual aircraft letter appears big and bold on the top of the fin.
VH-IAP was first registered new on 27 Nov 1962 to Illawarra Flying School. It later went to
various other owners before being written off in a crash at Leonora, WA on 2 July 2001.