VH-IAO Cessna 172D Skyhawk (c/n 49606)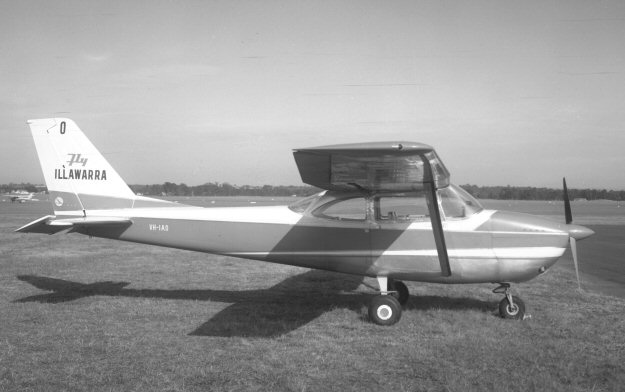 To illustrate that Greg Banfield's original images are nice and sharp I will reproduce an enlargement
of the minuscule rego on this Illawarra Flying School Cessna below. It was very chic in those days
to minimize the identity of aircraft. This applied to airliners as well. . In fact, if operators could have
gotten away with it, I suspect there would have been no external showing of the registration at all!
VH-IAO was new when Greg took the above shot at Bankstown in August 1963. It is still current
and is today registered in Mt. Isa, Queensland.