VH-IAM Cessna 180A Skywagon (c/n 32590)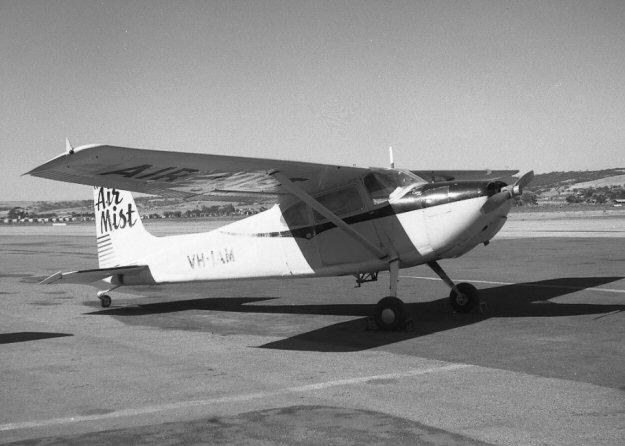 With its paint work aft of the trailing edge showing severe signs of contamination from its spraying
operation, this 180 duster was seen at Parafield in April of 1963 by Geoff Goodall. VH-IAM was
formerly another missionary aircraft which had come in from Dutch New Guinea (West Irian today)
where it had been registered JZ-PTF to the Christian and Missionary Alliance. It was first registered
in Australia in June of 1962, so it probably went straight to Air Mist for agricultural work rather than
performing more missionary duties on the Australian Territory side of the border before moving south,
as did most of the aircraft of its ilk. The cropduster was written off in an accident in March 1969.