VH-IAL Auster J/5 Adventurer (c/n 2882)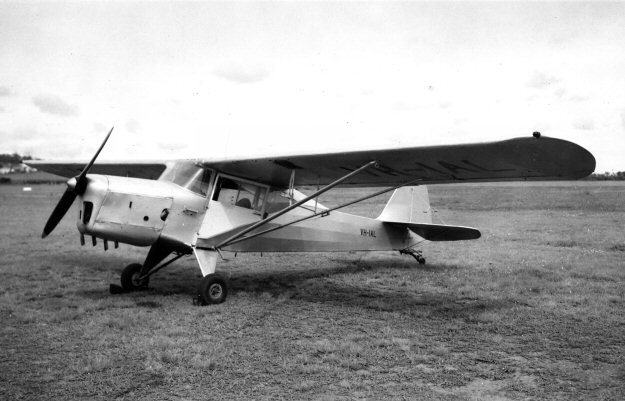 This plain Autocrat (Adventurer, in Australia) was first imported as VH-KSA through the Kingsford
Smith dealership. It was re-registered VH-IAL in 1962 and written off when it hit power lines at Zara
Station (near Deniliquin, NSW) in December 1965. Greg Banfield's shot, above, was taken at Banks-
town on 30 December 1962, while in Geoff Goodall's view of the remains, below, in a hangar at Coota-
mundra in December 1966 it had titling stating "Country Life Newspaper".